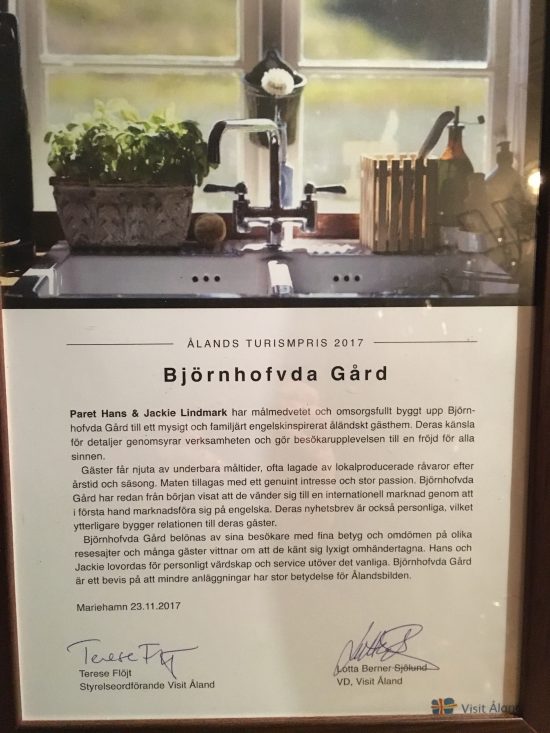 Hans & Jackie Lindmark have resolutely and diligently constructed and formed Björnhofvda Gård into a cosy and familiar, English inspired Alandian country lodge. The couple's sense for details permeates their work and makes the visit at their lodge a delight for all senses.
The guests are to enjoy wonderful meals, prepared with genuine interest and great passion, with focus on locally produced raw materials. Hans & Jackie have from start addressed an international crowd by using English as their working language. The couple's news letters, published on their website, are warm and personal ,which further strengthens the relation with their guests.
Björnhofvda Gård receives fine testimonials and appreciation on travelling sites and many guests bear witness of luxurious caretaking. Hans & Jackie are praised for their personal hostesship and extraordinary service . Björnhofvda Gård is an example of that even a minor establishment can have a major impact on Åland's image.