Our country lodge is a 30 minute drive west from Mariehamn (35 km) and/or 10 minutes from Berghamn, the harbour, in Eckerö (9 km). There are road signs directing Björnhuvud on the main road (no 1) and from the signs, to the right if you are coming from Berghamn. Drive as long as the road takes you and there, at the end of the road, you'll find the lodge.
If you're using a GPS to find us, enter the following information:
Fjärdvägen 14
222 70 Eckerö
Åland, Finland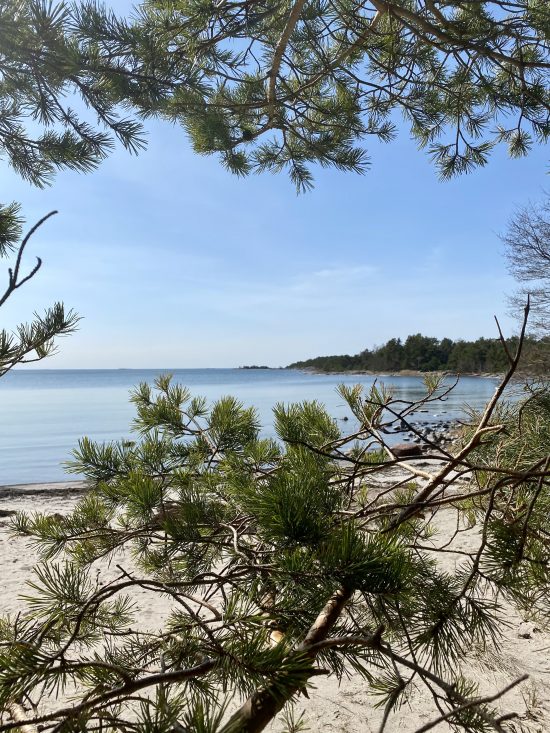 Welcome to Fagerudda Beach Sauna in Björnhuvud!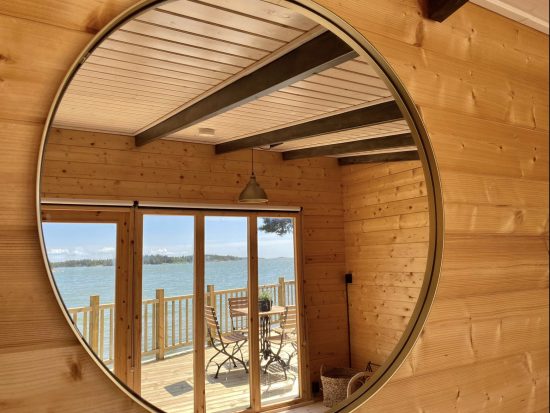 Through the large windows of the beach sauna, the Ålandian Sea opens up while the fire crackles from the wood stove. Unwind with a refreshing dip with sand between your toes, or cool off on the large terrace with an adjacent relaxation lounge.
Newly opened Fagerudda is located secluded with its own sandy beach just 500 meters from Björnhofvda Gård. From the parking lot, the beach sauna is reached via a beautiful 200 m forest path down to the water. The beach sauna is suitable for four visitors and can be rented by Björnhofvda Gård's guests from May to October.
Fagerudda is a traditional sauna with portable water where you yourself mix washing water from the stove's hot water with cold water from the tap outside. The rent includes the use of seat pads, towels, water jug and shampoo.
Price 2 hours: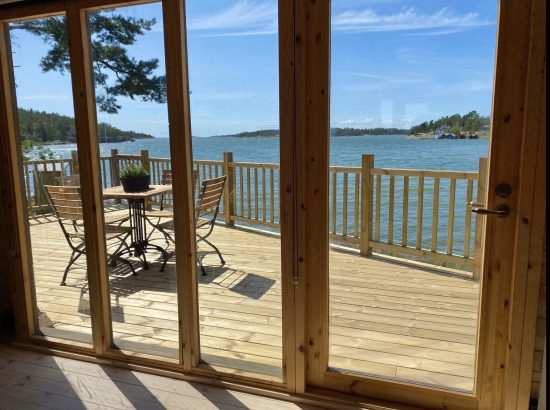 1-2 people: 70€
3 people: 30 €/person
4+ people: 27,50 €/person
Price 4 hours:
1-4+ people: 150€
Contact David Ståhlman; david.stahlman@gmail.com tel: +358 4570329964