Vinlista/Wine List

Bubbel & Rosé/Sparkling & Rosé
Frexinet, alkoholfri 20 cl 9,-
Arthur Metz Crémant d'Alsace "1904" Brut, Alsace, Frankrike 14/54,-
Arthur Metz, Rosé, Pinot Noir, 2019, Frankrike 14/54,-
Besserat de Bellefon, Champagne, Frankrike 84,-
Moët & Chandon Impériial, Champagne Brut, 115,-
Röda viner/Red Wines
Frankrike/France
Clos des Miran, Cotes-du-Rhone, 2018 14/55,-
Patric Clegert, Coteaux Bourguignons, Pinot Noir, 2021 15/58,-
Moillard, Le Duché. Pinot Noir, 2019 15/58.-
Chateau Recougne, Bordeaux Superieur, 2016 69,-
Chateau de Rochemorin, Bordeaux, 2015 75,-
Chateau Cartillon, Cru Bourgeois, Haut Medoc, 2018 79,-
La Chasse des Princes, Chateauneuf du Pape, 2020 89,-
Italien/Italy
Brunito di Montalcino, Sangiovese, 2020 14/54,-
Cosetti, Barbera d'Asti, La Vigna Vecchia, 2019 15/58,-
Roberto Sarotto, Barbaresco, Nebbiolo, 2017 71,-
Giulia Negri Pian Delle Mole, Langhe Nebbiolo, 2020 75,-
Cosetti Barolo, Nebbiolo 2016 95,-
Brunello di Montalcino, Sangiovese, 2016 99,-
Vita viner/White Wines
Frankrike/France
Laurent Vogt, Pinot gris, Alsace, 2021 65,-
Sancerre Collier des Marnes Dezat, 2022 69,-
Arthur Metz Bergbeiten, Grand Cru, Riesling, 2019 75,-
Arthur Metz Steinclotz, Grand Cru, Riesling ———–
Sancerre, Pierre Brévin, Loire, Souvignon Blanc, 2022 75,-
Duplessis Chablis, Chardonnay, Bourgogne, 2021 78,-
Tyskland/Germany
Hans Baer, Riesling 2019 14/54,-
Schmitges Riesling Feinherb, Mosel 2021 17/65,-
Weingut Joh. Jos. Prüm Bernkasteler Badstube, Riesling, Kabinett, Mosel, 2020, 78,-
Schloss Johannisberg, Bronzelack, Riesling, 2020 89,-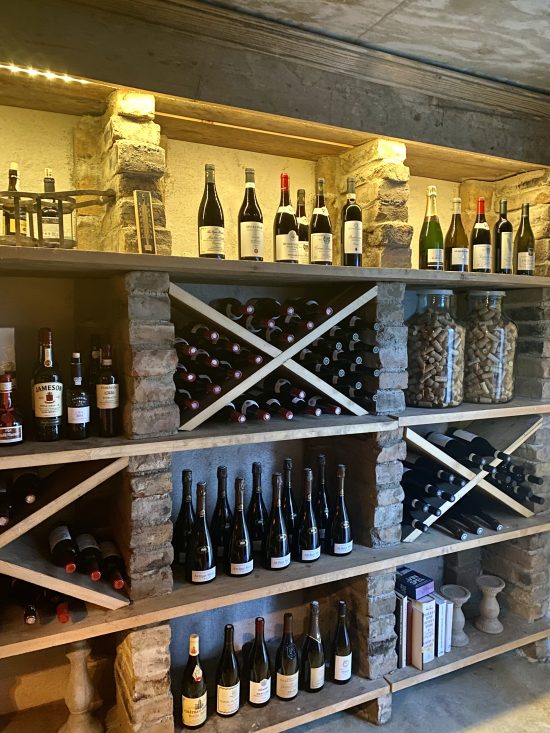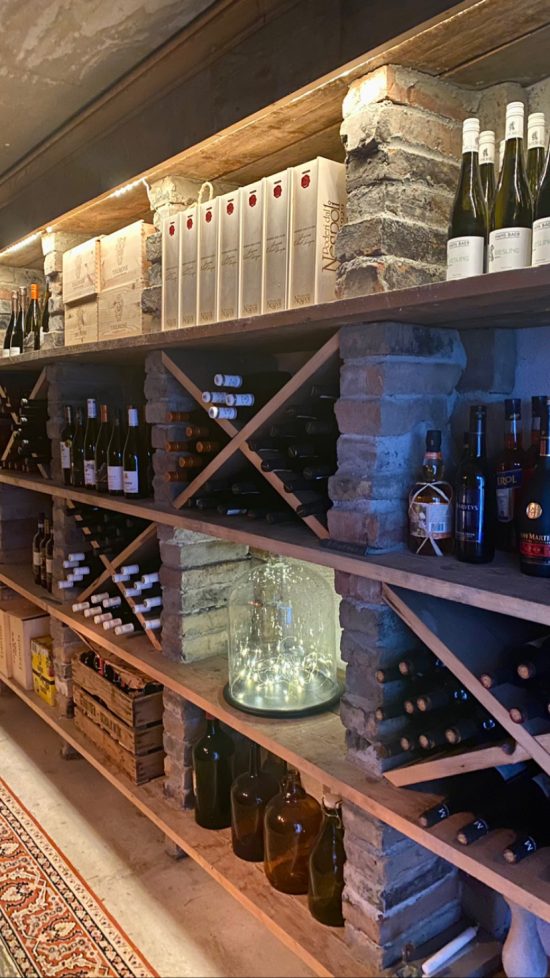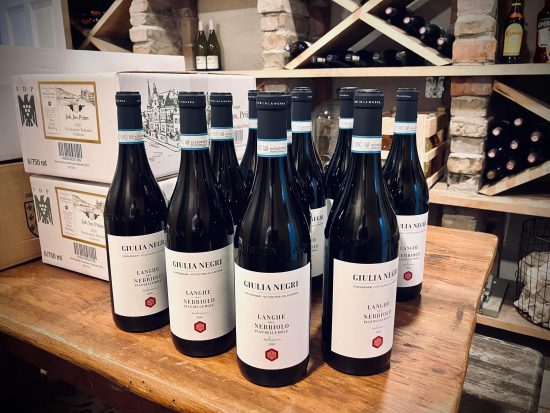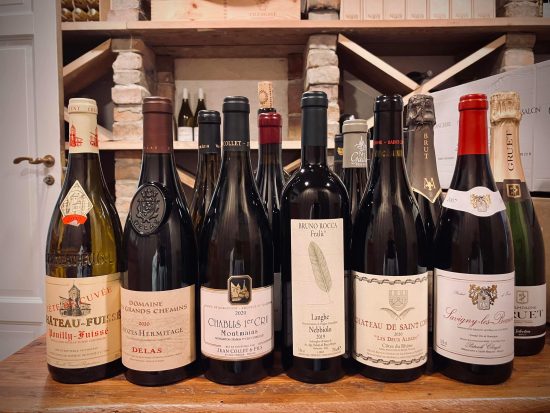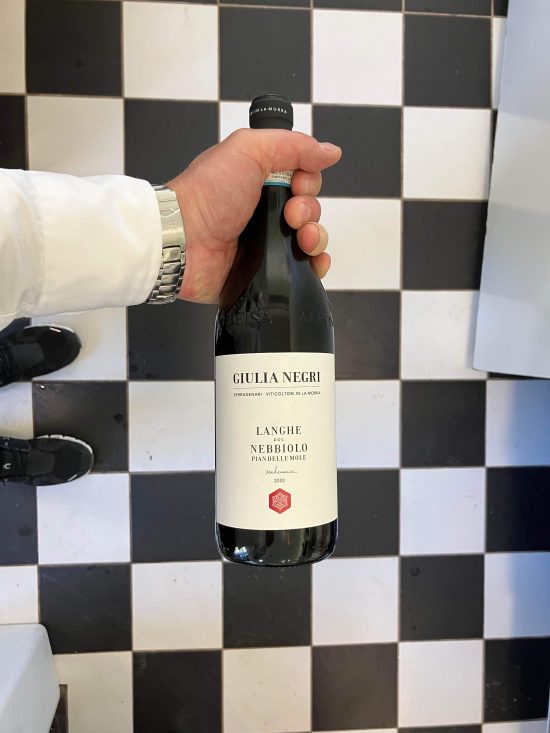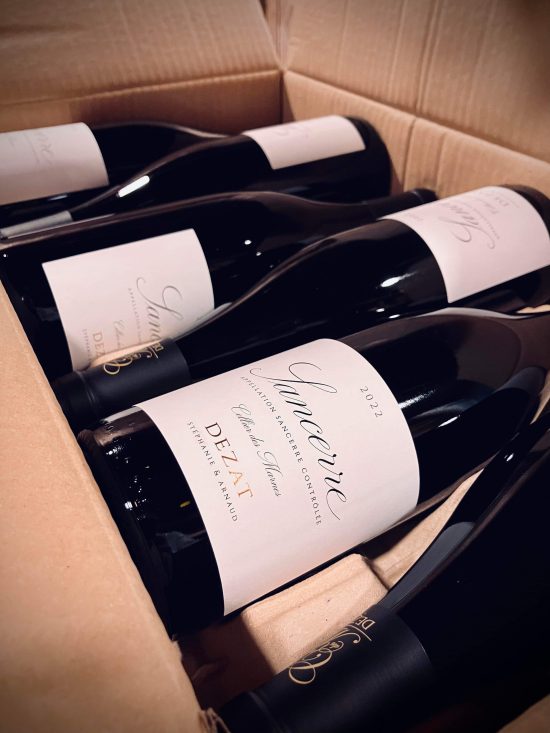 The Bar
Bar Sipping Wines €14/18 cl, €54/75cl
(The complete wine list at the the end of this binder)
Sparkling: Crémant Arthur Metz
White: Hans Baer Riesling
Red: Brunito Sangiovese
Rosé: Arthur Metz Pinot Noir
Champagne 75cl
Besserat de Bellefon €84
Moët & Chandon €115
Cocktails €15 (6 cl spirits)
Cosmopolitan Vodka, cranberry juice, lime
White Lady: Gin, Cointreau, lemon juice
Side Car Brandy, Cointreau, lemon juice
Whiskey Sour Bourbon, lemon juice, syrup
Martini Negroni Gin, rosso vermouth, bitter, syrup
Long Drinks €15 (6 cl spirits)
Negroni by Jackie Martini Negroni topped with tonic water
Gin & Tonic Gin and tonic water, lemon
Ruby Red Vodka, grapefruit juice, Campari
Aperol Spritz Aperol, Crémant, soda water
Limoncello Spritz Limoncello, Crémant, soda water
Alcohol free drinks €9
Lemon Mint soda with cucumber and menthe
Summer Passion Passion fruit juice, grenadine, lime juice menthe
Our Mocktail Apple juice, cranberry juice, grapefruit juice, Grenadine, tonic water
Frexinet sparkling wine 20 cl
Soda 33 cl €5
Sparkling water
Happy Joe Cider
Coca Cola
Coca cola Zero
Sprite
Beer
Local beer Stallhagen 33 cl €9; Honung, Delikat, Original (lager), Pommern (pale ale)
Teisnacker Pils (Germany) 50 cl €10
Krusovice (Czechia) 50 cl €10
Cider
Bulmers 50 cl €10
Coffee Drinks €15 (6 cl spirits)
Irish Coffee Whiskey, coffee, brown sugar, whipped cream
Spanish Coffee Liqueur 43, coffee, whipped cream
D.O.M Coffee D.O.M, coffee, whipped cream
Kaffe Karlsson Baileys Irish Cream, Cointreau, coffee, whipped cream
Espresso Martini Vodka, Kahlúa, espresso, syrup
Whisky 4 cl
Bourbon Bulleit €11
Highland Park €12
Lagavulin 8 years €15
Laphroig 10 years €16
Dalwhinnie 15 years €18
Cognac 4 cl
Brandy Napoleon €10
Rémy Martin VSOP €16
Renault Carte Noir XO €18
Digestive 4 cl
Fernet Branca €10
Pastis Ricard €12
Plantation Rum €14
Calvados Boulard €14
Grappa Montresor €14
Grappa Sarpa Oro di Poli €16
Tequila Don Julio Reservade €16
Marc Bourgogne 15 years €18
Liqueur 4 cl €10
Kahlúa
Baileys
D.O.M Bénédictine
Grand Marnier
Cointreau
This door in the wine cellar has been kept from the original old building. Here we arrange events on request. Our aim is to import wines from trips around Europe however, meanwhile we'll have to do with picking the best from what is offered us by retailers.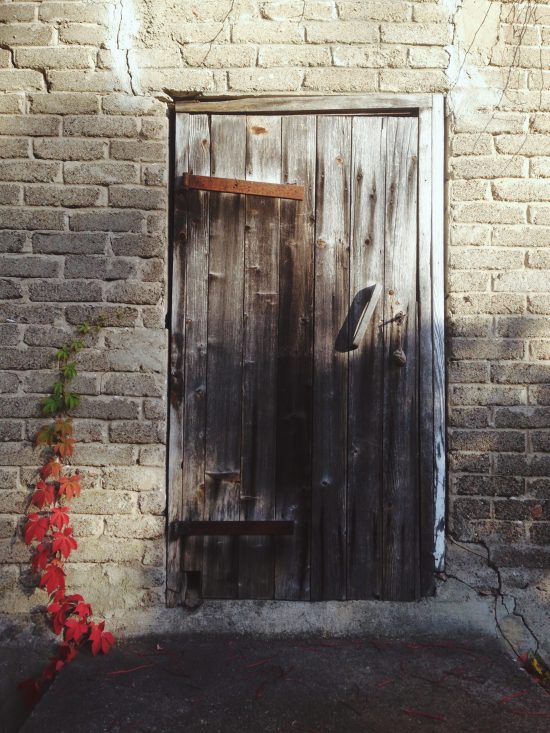 Wine Tasting Occasion

Our bar
Welcome to the lobby for a drink in our bar. We have a handpicked selection of cocktails, wine and beer.